"Gasp!" is the seventh episode in the first season of Mickey Mouse. It premiered on July 26, 2013.
After Figaro breaks the fish bowl, Mickey attempts to save his pet fish Gubbles by using many different water related appliances in the apartment.
Written by:
Directed by:
Storyboarded by:
With the Voice Talents of:
ContinuityEdit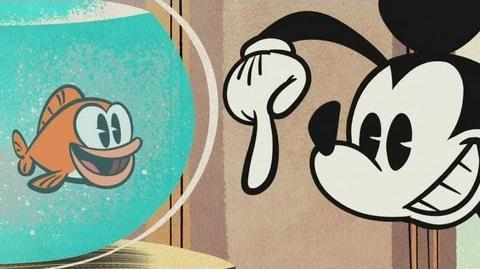 Dooby Dummy, Captain America, Zim And Gir Vs Mr. Krabs, Homer Simpson, Tankooi Mario And Godzilla
Ad blocker interference detected!
Wikia is a free-to-use site that makes money from advertising. We have a modified experience for viewers using ad blockers

Wikia is not accessible if you've made further modifications. Remove the custom ad blocker rule(s) and the page will load as expected.