"Potatoland" is the thirteenth episode of Mickey Mouse. It is notably a special "double-sized" episode, at seven minutes in length, having aired on November 18, 2013 to celebrate Mickey Mouse's 85th birthday.
Mickey and Donald take Goofy on a road trip to Potatoland, a theme park he´s wanted to go ever since he was young. Upon their arrival , Mickey and Donald realize that Potatoland is actually just part of a sign welcoming people to Idaho. Not wanting to disappoint their friend, they attempt to make Goofy´s dream come true by building a theme park made of potatos
Storyboard by:
Written and Directed by:
Additional Written Material by:
With the Voice Talents of:
Production notes
Edit
ContinuityEdit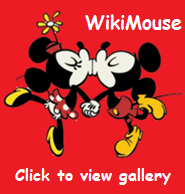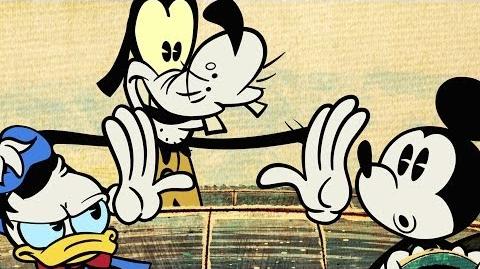 Other Languages
Edit
Ad blocker interference detected!
Wikia is a free-to-use site that makes money from advertising. We have a modified experience for viewers using ad blockers

Wikia is not accessible if you've made further modifications. Remove the custom ad blocker rule(s) and the page will load as expected.