"The Adorable Couple" is the eighteenth and final episode in the first season of Mickey Mouse. It premiered on March 7, 2014.
Mickey and Minnie try to make Donald and Daisy happy.
Story by:
Darrick Bachman
Willam Reiss
Written by:
Darrick Bachman
Willam Reiss
Directed by:
With the Voice Talents of:
Production notes
Edit
This is Daisy's first appearance after 14 episodes, her last appearance before this episode was Croissant de Triomphe.
During the scene with Mickey, Minnie, Donald, and Daisy are riding their double-seat bikes, the helmets Donald and Daisy are wearing are German Helmets from the World Wars.
This is the only episode to air in March.
This is the first all-musical cartoon.
The title characters from Beauty and the Beast make a cameo in the park.
The band members from the 1935 cartoon The Band Concert also make a cameo in the park.
This is first time Goofy appears in this episode but does not speak.
Chris Diamantopoulos was nominated for a 2014 Primetime Emmy Award for Outstanding Character Voice-Over Performance for voicing Mickey in this cartoon. He lost to Harry Shearer who won for voicing Kent Brockman, Mr. Burns, Younger Burns, and Smithers in The Simpsons episode "Four Regrettings and a Funeral".
This is the Season 1 finale
ContinuityEdit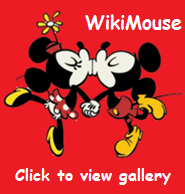 Ad blocker interference detected!
Wikia is a free-to-use site that makes money from advertising. We have a modified experience for viewers using ad blockers

Wikia is not accessible if you've made further modifications. Remove the custom ad blocker rule(s) and the page will load as expected.