"Tokyo Go" is the fifth episode in the first season of Mickey Mouse. It premiered on July 12, 2013.
On his way to work at a children's train station in Tokyo, Mickey is accidentally forced to board the wrong bullet train. 
Story by:
Heiko Drengenberg
Derek Dressler
Written by:
Heiko Drengenberg
Derek Dressler
Directed by:
With the Voice Talents of:
Fred Tatasciore - Sumo Wrestler
Hira Ambrosino - Japanese Announcer
Production notes

Edit
When Mickey goes through a tunnel, the scene changes to Super Mario Bros 8-bit style animation with Mickey. Even some of the sound effects from the game are heard.
Walt Disney makes a cameo on a picture at the end of the episode.
In Spain and Portugal, this episode was titled "Mickey in Tokyo" and in Latin America "Train to Tokyo"
This is the first episode where Mickey doesn't talk. (He just screams).
The music playing in the background of this cartoon is "Casey Junior" from Dumbo. The train at the end is styled after the Cosey Junior train ride in Disneyland.
The TIE Fighter sounds from the film franchise Star Wars can also be heard. Coincidentally, Disney own the Star Wars franchise.
japanese (at the beginning)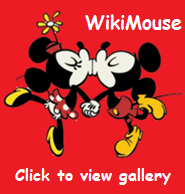 Ad blocker interference detected!
Wikia is a free-to-use site that makes money from advertising. We have a modified experience for viewers using ad blockers

Wikia is not accessible if you've made further modifications. Remove the custom ad blocker rule(s) and the page will load as expected.